Here at the Richard Stein/Fleuremedy salon, spring is awakening in our garden space. I bring you a few, snappy style snippets to ready you for the season:
1) Review Your Regimen
Review whatever regimen you don't have and begin building a new program that renews your follicles as spring progresses into the dreaded frizzy locks.
In my book "Set Free" — any part of which can be downloaded for free from the books section of this website — you'll find answers to your questions and natural recipes for hair care.
2) Come in for a Cut
Frizz is a much abused and often misused misnomer for out-of-control, unshaped hair. Clipping and shaping the frizz is just about the only way to eliminate an unneeded aura of yicky ends and turn it into a well-shaped coif.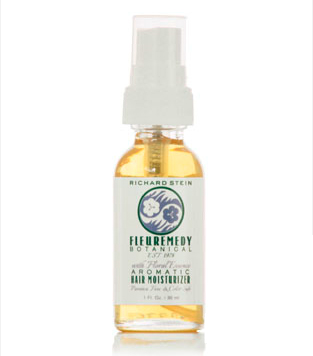 3) Look and Smell the Best in the Room
My 60-second flower-based conditioner and pomade after-conditioning gel are proven in their abilities to keep away nasty ends, a.k.a frizz.
My revolutionary 100% natural hair moisturizer/fragrance — made with rose, lavender, violet and lemon verbena — adds an aromatherapeutic approach to one's hair styling and personal fragrance.
My Fleuremedy hair care system is now sold exclusively at Zitomer's as well as at the salon.
Zitomer Pharmacy/Department Store:
969 Madison Avenue (75th-76th Street)
888.219.2888 or 212.737.5560
http://www.zitomer.com/
We look forward to seeing you soon and getting you in tip-top shape!
– Richard Stein