CONTRIBUTORS
Diane Ackerman
Louise Gluck
Sharon Olds
Phyllis Rose
Marjorie Rosen
Janet Sternburg
Dr. Ruth K. Westheimer

From RICHARD STEIN. internationally renowned authority on beauty and innovator of the natural, balanced look in hair, comes the most stunning collection of illuminating women reflecting on powerful life issues through the subject of hair.
Split Ends is a provocative celebration of both the strengths and imperfections of stimulating, uplifting, and invigorating women as they focus on five different areas in a woman's life: Relationship, Glamour, Health, Humor, and Grace.
Bestselling author Diane Ackerman eloquently shows us how "our hair, like love, despite our constant efforts, will always be just a little bit out of control;" Sharon Olds, Poet Laureate of New York reflects on her own mortality in her poem The Hairs; and Dr. Ruth Westheimer celebrates the wisdom of turning gray over the summer. Spanning the arts, politics, literature, and science, these essays and photographs capture the rich texture of extraordinary women.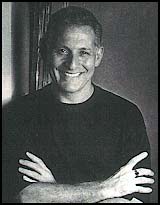 About the Author
Emphasis on elegance and individuality has made RICHARD STEIN an internationally recognized innovator in hair cutting, styling, and re-imaging. Since he began his career in London's finest Mayfair beauty salons, his trend-setting ideas have been matched by his concern for hair health and natural care. A multifaceted artist, Stein engages in a variety of creative pursuits, including writing music and lyrics, sculpting, and acting. He is the author of Set Free: The Book About Hair published by Simon & Schuster, 1988. Originally from the United Kingdom, Mr. Stein currently resides in Manhattan.